Meetings and event planning is easy with EJP Events.
Meetings and events with style and substance.
Meetings and event planning can be a huge challenge when you're in charge of creating a special event. Whether it's a corporate, social, or nonprofit event; virtual/online – or a future live event — this is an exciting time. However, you've got a budget to follow, deadlines to meet, return on investment to document, and on top of all this, you've got your normal job to do! How can you create an exciting event that will wow your donors and/or clients, promote it, register guests for it, and manage your own work responsibilities at the same time?
With our help, you can accomplish this and more. Wouldn't it be great to be able to order up the event of your dreams, but not to have to deal with the pesky details? To leave the boring minutiae to a Certified Meeting Professional, and still get to make all of the critical decisions?
Then finally, when the event rolls around, to rest easy, knowing that your important event is in the hands of an experienced coordinator, while you sit back and enjoy.
Call EJP Events today and find out how easy it can be to create your special event.
You can can also follow us on our event planning Facebook page and our event planning Instagram in order to get the latest from our social media feeds.
Our Most Popular Services:
Full-Service Event Planning
Our most popular program at EJP Events. We break up the event planning process into three stages. Stage One: budget, design and program, and venue/vendor team. Stage Two: Detailing your event from initial contract to final invoice; organizing speakers, content, and agenda; and ensuring good attendance through event marketing, publicity, and sponsorships. Stage Three: On site coordination of the event days.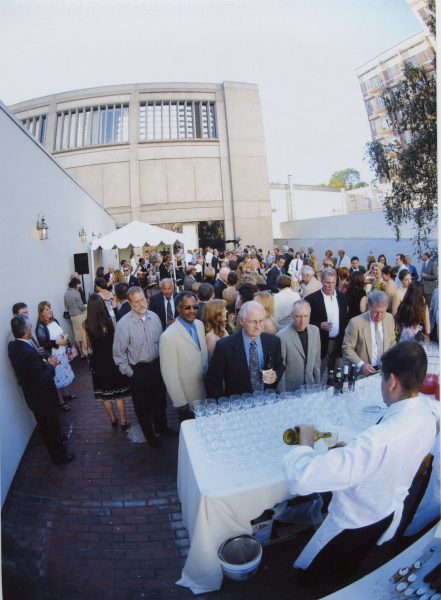 On Site Coordination
In this format, we go over any outstanding planning concerns and review your current agreements with venue and vendors, starting roughly 90 days before the event. We then reconfirm all of your vendors, create an event itinerary, then carefully oversee the details on site on each day of the event. You may also take advantage of additional services such as registration staffing, production labor, or setup/teardown staff, depending on your needs.
Fees are quoted based on number of locations and tasks, number of events, setup and teardown labor required, type of personnel required, and travel distance.
Be knowledgeable and start your planning off right: we offer an initial consultation to help you create your venue list, research possible vendors, and develop a budget spreadsheet and planning calendar. Whether your venue is in-person or virtual, we can help you source it. An initial kick-off meeting for event planning starts at $250. You take it from there!
If your event has a minimum of 50 sleeping room nights over a 2-night or longer period, we can provide venue sourcing to your organization as a Group Travel Manager, and offer significant savings and benefits.
We are happy to work with you to customize the program of service that will best fit your needs. Please get in touch!
A few of our esteemed meetings and event planning clients:
Philanthropy NW
Village Global
Western Wood Products Association
Oak Grove Garden Club
Shimadzu USA
Willamette Writers
Asian Pacific American Network of Oregon
OHSU/PSU School of Public Health
Emory University
Coalition of Communities of Color
7CTOs
Business Diversity Institute – Minority Enterprise Development Week
Experience Theatre Project's Westside Shakespeare Festival
Meyer Memorial Trust
Oregon Health & Science University
City of Beaverton
Estate Planning Council of Portland
Seeding Justice (formerly MRG Foundation)
University of Oregon Executive MBA
The Chasing Grace Project
Oregon School Counselors Association
PAE Consulting Engineers
Cascadia Behavioral Healthcare
Portland Retro Gaming Expo
FTE Conference and Film Festival
Yale Club of Oregon/Portland Interhospital Physicians Association
The Macdonald Center (now called Maybelle Center for Community)
Class Act Events (Solar Installer Conference)
Portland-Mutare Sister City Association
Portland Center for Reproductive Medicine
Intel EPSD Group
National Federation of Nurses
City of Sherwood
Oregon Nurses Association
Providence Health & Services of Oregon
Point B Solutions Group
Chestnut Lane Assisted Living
Portland Hadassah